Home
Talk

0
66pages on
this wiki
About
The In Death Series is an ongoing fiction series, written by author Nora Roberts under the penname, J.D. Robb. The book is set in mid-21st-century New York City, and it centers around Detective Eve Dallas and her husband, Roarke. The series is ongoing and thus far, Nora Roberts has not clued us in as to when she will end the series, except for the fact that the books will end with Eve Dallas's pregnancy--and thus far she doesn't seem close to getting pregnant. So far, there are 44 books in the series.
The Books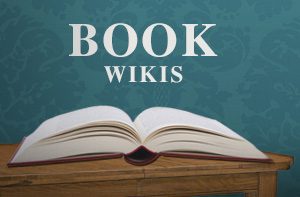 The Author

Nora Roberts is a bestselling American author and the author of the In Death Series. She was born on October 10, 1950 in Silver Spring, Maryland. She has written over 209 romance novels. She has had several of hter books adapted into Lifetime made-for-television movies. She has been married to her husband, Bruce Wilder, since 1985.
Poll
How do you think the series has progressed?
Blogs
Create blog post
Blogs
Even though Delusion in Death has just been released, I see no reason why we can't look forward to the future and the upcoming release of Calculated in Death.

Amazon give the synopsis as this: On Manh…

Read more >

Okay...so I know it's been a while since I've actually done anything with this Wikia but I'm very impressed by how much it's grown. It's nice to see that others share my passion for the In Death seri…

Read more >

Delusion in Death, the newest book in the In Death Series by Nora Roberts, will be released on September 11, 2012.

This book surrounds a terrifying mass death--eighty people dead. Surviving witnesses…

Read more >
See more >